Message from SVP for Research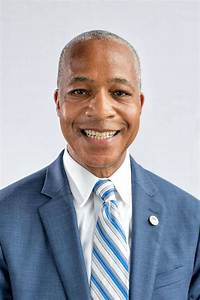 Welcome to the Office of Research. Howard University holds a long and distinguished history in the production of groundbreaking research. Critical to this history has been and continues to be ongoing research-related support for our faculty, students and research staff. Our cross-sector partners are also critical in the support and promotion of research at Howard University. To this end, the central mission of the Office of Research is to work with each of the fourteen Colleges/Schools on the Howard University campus to develop, promote and implement research that aims to improve the quality of life of our citizenry in the United States, as well as, individuals and communities around the world.
Vision
In working to fulfill our mission, the Office of Research strives to ensure that Howard continues to advance its reputation as a world renowned preeminent institution of higher education commensurate with institutions that produce the highest levels of research productivity.
Key Goals
Key goals of the Office of Research include:
Inspire new knowledge by connecting individual and collective faculty research interests to research opportunities at the federal, national, local and private sectors levels.
Strategically advance interdisciplinary research opportunities that support Howard's overall mission.
Work closely with our academic Deans to advance the research vision, mission and goals of each College and School with respective Associate Deans for Research serving as principle liaisons to the Office of Research.
Work closely with junior faculty in the pursuit of early career research-research-related opportunities that help said faculty attain their research objectives.
Provide on-going faculty and research staff development and training in pre- and post award grant and contract development and compliance.
Work in consultation with operational units across the Howard University campus to ensure that the pre- and post award grant processes run effectively and efficiently. These units include, the Office of the Chief Operating Officer, the Office of the Chief Financial Officer, the Office of Human Resources and the Office of Student Financial Support.