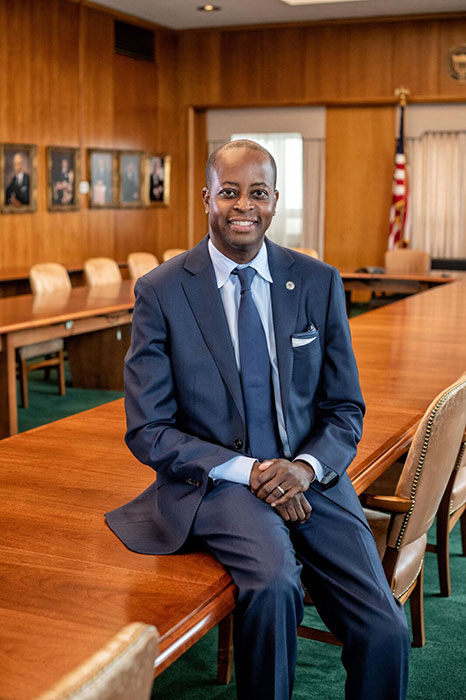 The research enterprise at Howard University is critical on at least two fronts. First, a key element of Howard's institutional mission is directed to the discovery of solutions to human problems in the United States and throughout the world. Faculty and student research enables us to fulfill this key element of our mission because much of the research that is conducted at Howard University focuses on improving the quality of life of individuals and communities from a local, national and global perspective. Secondly, research is critical to Howard Forward, which is Howard University's five- year strategic plan. Howard Forward calls for the research enterprise to Inspire New Knowledge among the ranks of our faculty, students and staff with the goal to maximize Howard's impact on changing the world.
Mission Driven
Howard University has been highly active in numerous areas of research that have inspired generations of faculty and students to seek solutions to the human dilemma - particularly as this concerns communities of color and historically disenfranchised communities. To name a few, these research areas include, cancer research, research on Africa and the African American diaspora, sickle cell research, clinical trial studies, research on criminal justice reform, atmospheric science, genomics research and health disparities. In addition, an underlying focus of each area of research will often include a focus on public policy and research-based best practices in community engagement.
Inspire New Knowledge
Given our historical research mission and current strategic plan, I charged our VP for Research, Dr. Bruce Jones, with the responsibility for restructuring the operational functions of research at Howard University in a way that would most efficiently and effectively galvanize our campus, individual constituents, and agency partners to increase support for research at Howard. To this end, the primary operational functions of the Office of Research manifest under four vital operational units: (1) Research Development (RD), (2) Research Administrative Services (RAS), (3) Intellectual Property & Innovation Commercialization (IPIC), and (4) the Office of Regulatory Research & Compliance (ORRC). Each of these units work in a coordinated and systematic way with our Colleges and Schools to promote the best interests of research at Howard University.
I am proud to report that the restructuring of our research functions under the Office of Research, coupled with the energy, passion, and dedication of our faculty and students for research, has led to a more than doubling of our grant and contract research portfolio since 2018. Without question, these developments help to ensure that we stay true to our institutional mission as we increase research support for our faculty and students so that they are well positioned to change the world for the better.